Tuesday, February 2, 2010
LOST Premiere TONIGHT!
$ ♥ ♫


2:05 PM
0 <-- Leave Comment
RDR2 Episode ONE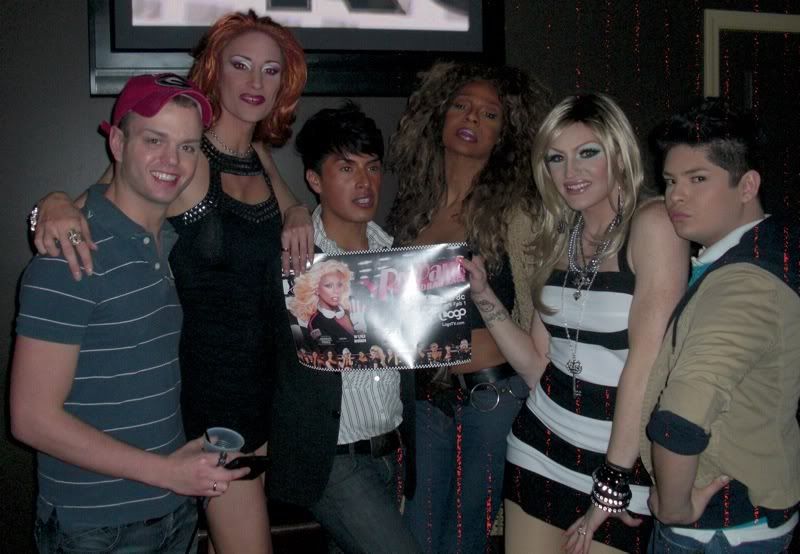 So the premiere at Blake's was awesome! All of our friends were there and we all had a great time. You could feel the energy in the room! The first episode was amazingly hilarious! Everyone was interacting with the show. In between the breaks Nicole & Sonique gave away T-shirts and calenders it was alot of fun! Prob one of the best times Ive had! I look forward to going every monday to support my friends in their road to success!
Episode ONE
The episode started with the girls meeting each other. Nicole was the first one in the room. She truly has an on camera presence that is just fun to watch. Thier first challenge was their photo. Inspired by "Gone With The Wind" they had to straddle and cannon with two muscle men on each side. The kicker was they huge fan off the side busting hard core wind on these girls. Eyelashes were fluttering and wigs were flying but they all delivered. Winner of this challenge was Raven.
Off to the next challenge. Creating an outfit out of curtains. Just like Scarlett O'Hara did in the movie. Some girls got caddy but they all delivered outrageous outfits. My girl from LA Won this challenge, Morgan McMichaels. Unfortunately My other friend from LA was in the bottom two and had to lip sync for her life. Shoes were flying, wigs came off, windmills were done, vougeing out the ass, and then SHABLAMS! Sad to say Shangela went home first. I felt the big girl should of went home first due to her outfit being WRONG all day LONG! But the season continues! Tune in next week for the full episode and my review!
$ ♥ ♫


12:18 PM
0 <-- Leave Comment
Monday, February 1, 2010
Rupaul's Drag Race 2 Premiere @ Blakes
YES! Tonight is the premiere night for RDR2! Im proud to say some of my friends are apart of this amazing show. Nicole Paige Brooks & Sonique are my closest friends on the show. They are amazing entertainers and Im so proud of them. I will be joining them tonight for the premiere at Blake's on the park in Midtown. So everyone come out if you are in the Atlanta area and watch the premiere episode with us!
$ ♥ ♫


3:10 PM
0 <-- Leave Comment
Friday, January 29, 2010
Tyra's Gay Fantasy Wedding!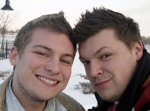 Hey everyone. Im asking you all to help out two of my fans to have their fantasy wedding come
to life. They are both very much in love and need your votes in winning Tyra's Gay Fantasy
Wedding. All you have to do is go to the link below and vote for them. They are
COUPLE #2 TRAVIS AND AARON- LOUISA, KY
All your votes count. So get out there and tell everyone to just simple vote to help make this their best fantasy wedding ever. I really appreciate it and Im sure they will as well. Lets wish them luck!!!
$ ♥ ♫


9:24 PM
1 <-- Leave Comment
The Gaga Law
(RAH)² (AH)³ + RO (MA + MAMA) + (GA)² + OOH(LA)² = Bad Romance
live it, learn it, love it!
$ ♥ ♫


5:23 PM
0 <-- Leave Comment
Who Is Luciana?!?
This girl flew in right under the radar! How she managed to slip threw my ears I duno but I LIVE FOR HER! She's got an amazing style about her and her dance music is catchy and HOT! Her album "Featuring Luciana" is out now and available on iTunes! Get Into Her!!!
$ ♥ ♫


4:37 PM
0 <-- Leave Comment
"Glorified backup dancer..."
WOW! Those are my feelings. Its extremely sad when you are apart of a group and it most often than not ends up like this. When I first saw The Pussycat Dolls I was in LOVE! Their style, charisma, moves and sex appeal was captivating. But I always felt like Nicole was overshadowing the others girls. Its beyond me why this group was all about Nicole. Why the girls had no real parts in the group vocally except to be Nicole's back up dancers is beyond me! I more and more was starting to dislike Nicole and then I completely just stopped seeing her. I began researching the other girls work and talents and fell in love with them more. I had the privilege of meeting Jessica Sutta a couple months ago at HERE Lounge in West Hollywood, CA. She's so sweet, incredible smile and soooo tiny! She was very nice and full of love. I ADORE HER SO MUCH! This is just a bump in the road for Jess and she will continue to do amazing things!
$ ♥ ♫


1:11 AM
0 <-- Leave Comment
Thursday, January 28, 2010
Guido Mario?
HAHA Okay so this is kinda funny...
$ ♥ ♫


4:07 PM
0 <-- Leave Comment
Dear Thrusday
Woke up this morning feeling great about the day. Another day goes by and each day seems to be consistent. Photoshoot yesterday went great but It could of went better. We have a couple more photoshoots to do. Some really cool themes. Were filming the Intro for the show next week as well as the teaser trailer. My goal this time around is to showcase the talent behind the screen. To show and inspire anyone who watches to do more. With that mind set I will have accomplished everything I set out to do. The sky is the limit and I feel anything I want to do I can. "Lost" is about to premiere next week as well as "Rupaul's Drag Race 2"! Im so excited for both. RDR2 a little more so cus 4 of my friends are on the show. Nicole Paige Brooks, Sonique, Shangela & Morgan! They rock and Im so excited to see them on tv. Im also heading out to "Blake's" In midtown Monday for the premiere viewing party of RDR2. Nicole and Sonique will be there! Cant wait!
$ ♥ ♫


12:30 PM
0 <-- Leave Comment